Dialogue Books: Irenosen Okojie Q&A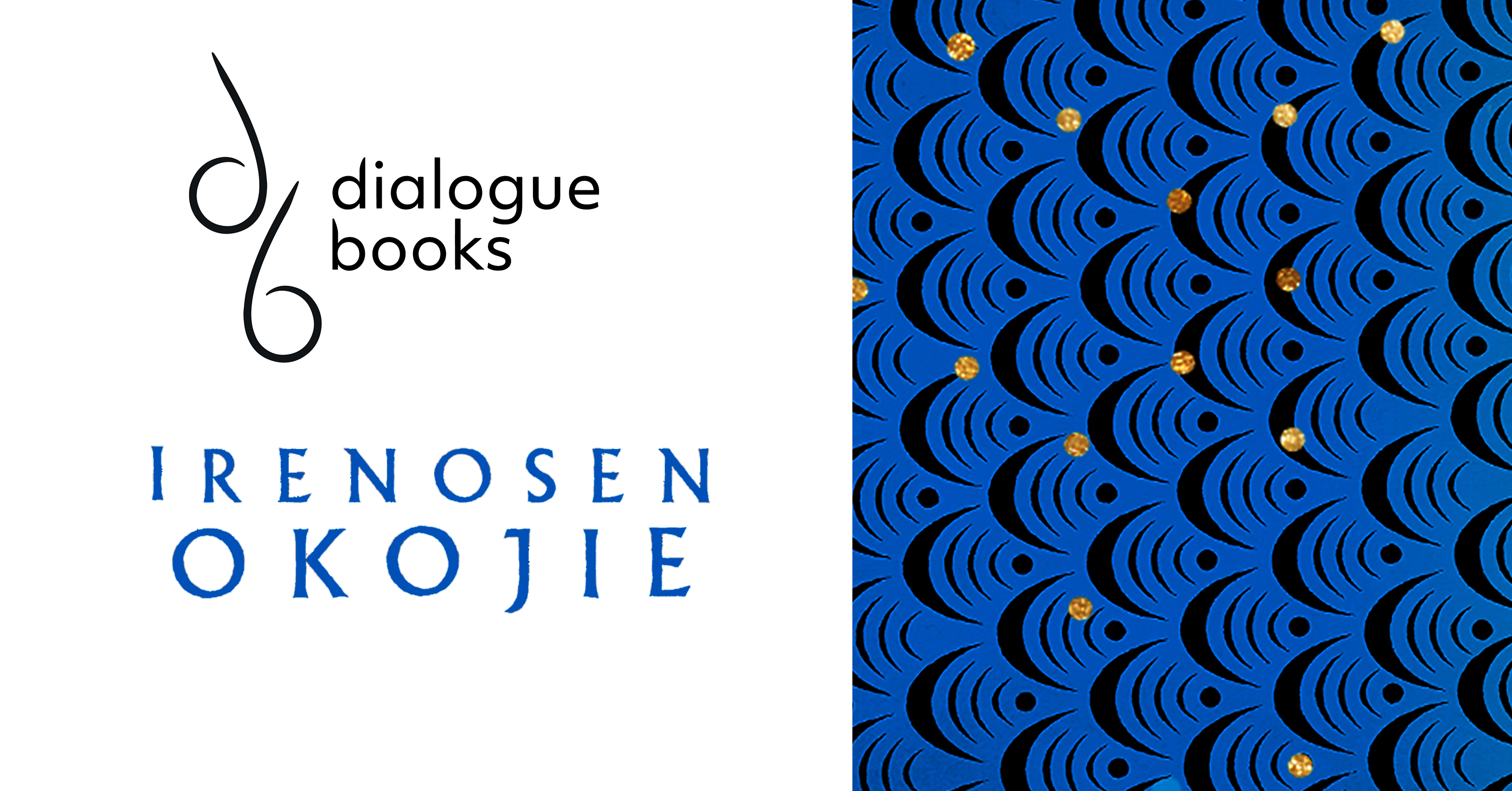 This month we welcome Irenosen Okojie to the Dialogue Books blog to chat about her brand new novel, Nudibranch. Okojie is a Nigerian British writer. Her debut novel, Butterfly Fish, won a Betty Trask award and was shortlisted for an Edinburgh International First Book Award. Her work has been featured in The New York Times, the Observer, the Guardian, the BBC and the Huffington Post. Her short story collection Speak Gigantular was shortlisted for the Edgehill Short Story Prize, the Jhalak Prize, the Saboteur Awards and nominated for a Shirley Jackson Award. She was recently inducted as a fellow of the Royal Society of Literature as one of the Forty Under Forty initiative.
Give us your elevator pitch for Nudibranch.
Jamaica Kincaid meets Shirley Jackson on acid.
Describe yourself in five words
Eclectic, unorthodox, funny, kind, curious.
What surprised you most about the publishing experience?
How patient you have to be about everything. It's a long game and you have to take that approach otherwise it can be disheartening. Giving yourself time to find your voice, to keep growing, to stay open. It frees you. Once I embraced that early on, plus a disciplined work ethic, I always felt I was building towards something that became less illusive.
What inspired the book?
After I wrote the title story, I had so many ideas and the short form is a great space for that. Also, I love the word Nudibranch, even to say it. It conjures not only those brilliantly odd sea slugs but all kinds of strange motifs and ideas. I knew I had a lot more to say so I just kept writing.
Have you got any tips for aspiring writers?
It's simple, keep writing and reading. It's amazing how many people love the idea of being a writer but don't do this. In fact, I once met a writer who boasted that she never read any modern writers because she felt nobody was good enough. I thought that was idiotic and beyond egotistical. Read everything if you can make the space for it. Every so often, read out of your comfort zone. I guarantee it'll open up rooms in your brain in a way you don't expect. Don't let the market dictate the stories you want to tell. That way, you're bringing something fresh to the table.
Where do you write? Do you have an aesthetic workspace, a cramped kitchen table, a cosy bed base?
I love to write at my mother's kitchen table. Often there's jollof rice in the fridge, plantain crisps or chin chin snacks in the cupboards. It's big, warm, comforting and feels like home. I also have my own writer's desk littered with a few plants I'm trying not to kill, a tiny cactus, a lava lamp, a puppet my brother gave me two Christmases ago.
Do you have a favourite book? If so, what is it? If not, is there a genre or style you prefer?
Toni Morrison's Jazz, Song of Solomon. James Baldwin's Another Country, The Virgin Suicides by Jeffrey Eugenides. Too many. It's impossible to choose just one.
Our social media analytics show that our followers love pets! If you have a pet we'd love you to share a picture and a line about them.
Our social media analytics show that our followers love pets! If you have a pet we'd love you to share a picture and a line about them.
This is Gogo. She is acrobat, detective, mischief maker and guardian.
Tell us about your writing journey – have you always known you wanted to be a writer? When did you start writing?
I've been writing since I was eight. I devoured books and started noting funny little observations about people around me. They were comic takes but also dark. I wrote diary entries, poems, essays, songs. I remember as a child in Nigeria my dad taking me to a few meetings with him and people were confused as to why he'd bring his kid into the odd meeting. I'd be writing down stuff, doing bad drawings, watching and afterwards he'd ask my opinion. What did you think of so and so. What did you notice? He did that a lot. Taking me to all sorts of places and testing my observational skills in ways that sparked my imagination. It wasn't until my early twenties that I gave myself permission to pursue writing professionally. It's not just a form of expression but a vehicle to explore what it means to be human in all sorts of interesting ways.
Thanks for joining us, Irenosen! To hear more from Irenosen, follow her on Twitter at @IrenosenOkojie.
You can order a copy of Nudibranch here.