The Five Fundamentals of Career Success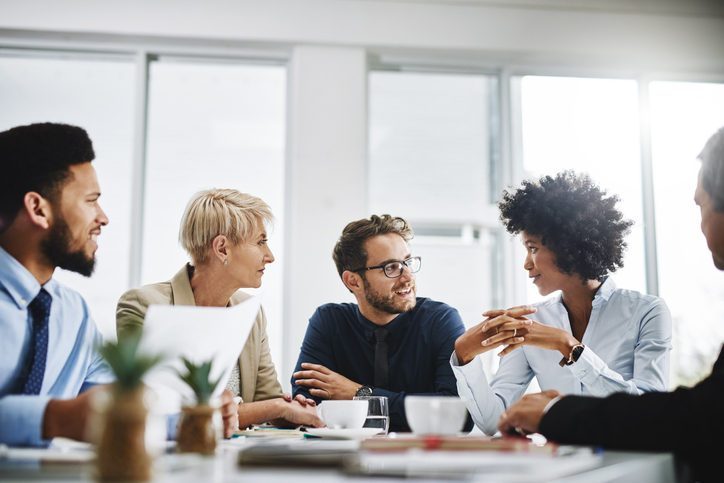 If you think of your career as being a road trip, 'having a go' is the fuel that drives your car and the Five Fundamentals are the rules of the road that you need to know to reach your destination. So, what are these rules?
1. Be ambitious
The word 'ambitious' sometimes has a bad press, but I don't see it as being negative or grasping. To me it means having high expectations of yourself and of the place you work. Where do you see yourself in the future? What do you plan to give and receive throughout your life and career? One of the currencies you can trade in is ideas, which make up the most precious resource any organisation can have. The more ideas you have and the better you implement them, the more ambitious you c can afford to be.
2. Be a powerhouse of positivity
There's plenty of scientific evidence to show that positive thinking affects every aspect of your life, and especially your career. The more meaningful you believe your work to be, the better you'll feel both mentally and physically – it's a virtuous circle. This is allied to having a growth mindset, in which you stay open to learning and developing throughout your life.
You've never had as many opportunities to improve and learn as you do now, because the world of self-education – one of the keys to a successful career – is available to you at all times. There are blogs, books and videos on a multitude of topics at your fingertips. Use them to teach yourself about whatever you want to focus on, and if you struggle with feeling demotivated, read about that as well!
Not only do you have the opportunity to learn, you can also achieve more than you think you're capable of. On most days we don't even reach 40 per cent of our capacity, both physical and mental, but I'm sure you've experienced moments when you reached a new level just because you had to rise to a challenge. There's an inner courage within each one of us and we surely have to connect with it. I call it being spirited. This is the spark that ignites the fire that will propel you forward.
3. Understand yourself and your organisation
Whether you're aware of it or not, you have enormous strengths within you, ranging from what you know (being good at maths or art, for instance) to the qualities you have (integrity, curiosity and determination). Understanding yourself means that you have an insight into what you can offer a job or organisation. Where could you make yourself most useful, and in what way?
Knowing where your strengths lie opens up opportunities for you, because you'll start to see what a wide range of roles you can claim as your own. There's no use, however, in being clear on what you have to offer if you're not equally knowledgeable about the place you plan to work. When you apply for a job, you're thinking of committing a considerable amount of your time and energy to that organisation. At a party recently, I was chatting to a woman who asked me how a particular company was doing, and she was amazed when I took out my phone and looked up their accounts online. Anyone can do this, and if you're wanting to enter into a long-term relationship with a company (for that's what it is), you should do your due diligence.
4. Know your supports
Try this for an interesting question. In your career, who's helping you move forward and who's holding you back? Your answers will prompt a re-evaluation of who you hang around with and whose company you actively seek out.
There is so much support around us, but we don't always see it. Close friends and family are obvious, but there are bound to be other people who you've met in different contexts and who you might have forgotten. Think about the clubs you've joined, the activities you've taken part in, the jobs you've done, and the places you've studied. All contain potential sources of help and advice.
5. Lead yourself
You may or may not aspire to be a leader of others in the future, but one person you must learn to lead is yourself. That means organising yourself, being proactive, not settling for second best, and discovering what you need to do to have the career that you want. Another way of looking at this is to be self-reliant, self-motivated, self-disciplined and self-aware.
Does this all seem a bit, well, self-centred? Yes, possibly. But who else is going to make sure that you wake up each working day looking forward to the hours ahead? It's down to you to make it happen.
The third and final book in the REED career trilogy (after Why You? and The 7 Second CV), Life's Work is a practical, inspirational guide full of advice to help you create a fulfilling career wherever you are in life, from the UK's best-known authority on jobs and careers.

'Life's Work is a candid, practical and empowering book for those looking to find meaningful work at all stages of life . . . offers unique and unexpected insights into how to build and sustain a rewarding career' - FE News

'Helps young and not-so-young hopefuls get ahead' - Sunday Times

By the time you retire you'll have spent a third of your life working. That's far too long to be stuck in a job you hate or even just tolerate. But where to start?

Life's Work will show you 12 proven ways to fast track your career, so when you leap out of bed every Monday morning you'll be ready to take on the world. The book is written by James Reed, Chairman of REED, Britain's best-known recruitment brand. Over the past 25 years he has helped millions of people find jobs. This has given him a deep insight into what makes some people successful in building a rewarding career, while others are stuck in the confusion and frustration of not landing the job they want.

Through these multiple observations and conversations, James has learned that there are 12 key ways to build and sustain the career you want. You will learn how to:

· Be (sustainably) selfish
· Kick start some good habits and kick out some bad ones
· Think in days and decades
· Be powerful, be prepared
· Find a boss you can learn from

Today's job landscape allows you more freedom to carve your own path than ever before. Along with this, however, comes the responsibility of shaping your mind and actions to make your career work for you. This book shows you how.

'Full of ways to fast-track your career' - The Sun

'Persuades you to think more deeply' - Bookbag