Adult anxieties and how to cope with them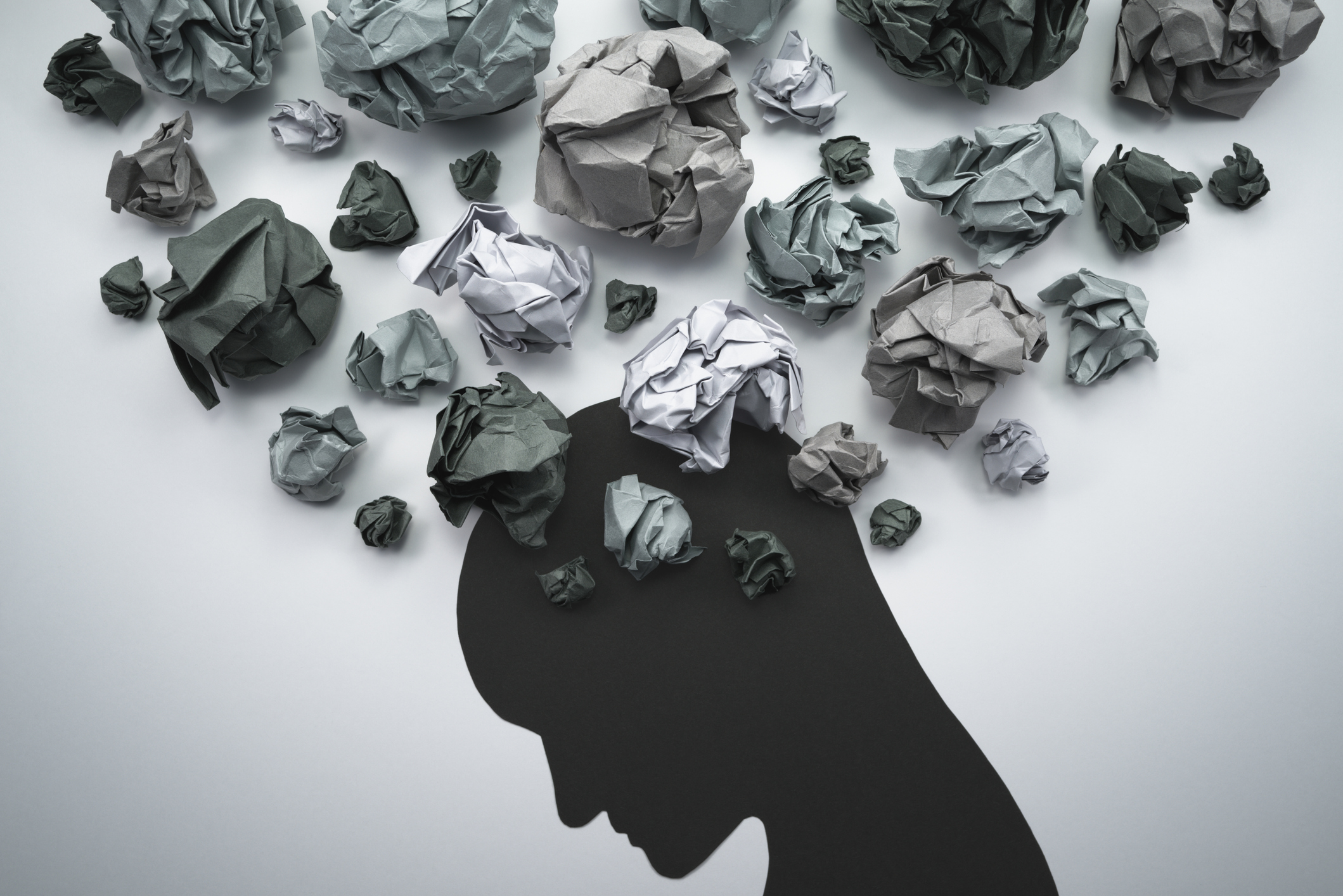 Remember your career dreams when you were little? Did you want to be a nurse? A ballet dancer? A superhero? When we were children, adult life seemed like just another fun game, but as it becomes a reality, independence can present its own problems. Today, we look at adult anxieties and how to cope with them.
Unfortunately we go through the same awakening when we hit adulthood, and I think this is one of the most difficult times for women. It's a transition period when we leave the safety, norms and comfort of home (and our parents) and start life as an independent person. It can also be the era of 'firsts' – first job, first flat share, first move to a new city and first serious relationship – and while this can be exciting, it's also confusing and it's natural to feel insecure about life and wonder, 'Where am I going?'
Because, although Beyoncé may have fired us all up to be independent women, when the bank of Mum and Dad no longer gives handouts and the washing piles up and there are no hugs at the end of a bad day we may not care that we scrimped and saved to buy the Louboutin shoes on our feet – because they hurt a lot, too!
When we take our first tentative steps as adults we have to face the fact that our career, housing and financial aspirations may well fall flat. It's a struggle to survive on a first-job or intern salary, let alone have a wardrobe to rival Victoria Beckham's or a party lifestyle à la Kelly Brook. And all the while we're trying to form new friendships and grow our own urban family. It's exhausting – and it's no wonder, then, that it can be a lonely and hard time. But it's some- thing you will learn to manage, I promise.
Miss Independent
What does being an independent woman today actually mean? Well, it can represent a variety of things, from being financially stable to being a single mother. The choices you make define your independence, as well as your financial status – so you can decide whether you want to use credit cards and loans to fund your lifestyle or if you'd prefer to stick to a budget and work extra shifts. If you are living with your boyfriend and paying for half of everything, you can think of yourself as just as independent as the woman who has funded her own trip around the world. So I guess that at its core independence implies autonomy – a sense of self-directedness that allows you to feel you have volition over your own life.
The problem is that when expectations of and a desire for independence aren't met in real life it can be scary, disheartening and even affect the way you see yourself. Society emphasises that by your mid-twenties you should have started off on your chosen career path, be living in a cool part of town and look like a celebrity, the pressure of which can be extremely daunting.
When you leave home for the first time, as exciting as it is in many ways, it can often feel as if the security blanket of your parents has been ripped off and you're left to fend for yourself. The same thing can happen to women who become financially reliant on their boyfriend or husband, then have to start figuring out how to budget for the first time, following a break-up.
People adapt differently to this period in their lives:  some feel as if their confidence and sense of security have nose-dived, often because their parents have always stepped in to help, while others relish being self-sufficient and solely in control of everything. Everyone has a different pace when it comes to going it alone and, as with most things, comparing yourself to your friends is not generally the best thing to do. Instead, think about what you are gaining in terms of independence as opposed to what you are losing. So yes, money might be tighter, for example, but there is something quite liberating about prioritising your own needs – it focuses your attention on what's important and even gets you to think about and ask yourself important questions about your values and desires. Remember, there is no power without responsibility, so as daunting as it seems, think about how empowering it is that despite things not being easy, you are managing independently and you are able to trust and rely on your own abilities.
This article is extracted from Unfollow by Dr. Linda Papadopoulos. Dr. Papadopoulos is one of the most well-known and respected psychologists working in the UK. Her career as a research scientist has taken her from the set of 'Big Brother' to positions at prestigious universities and a number of awards.