How to ditch fast fashion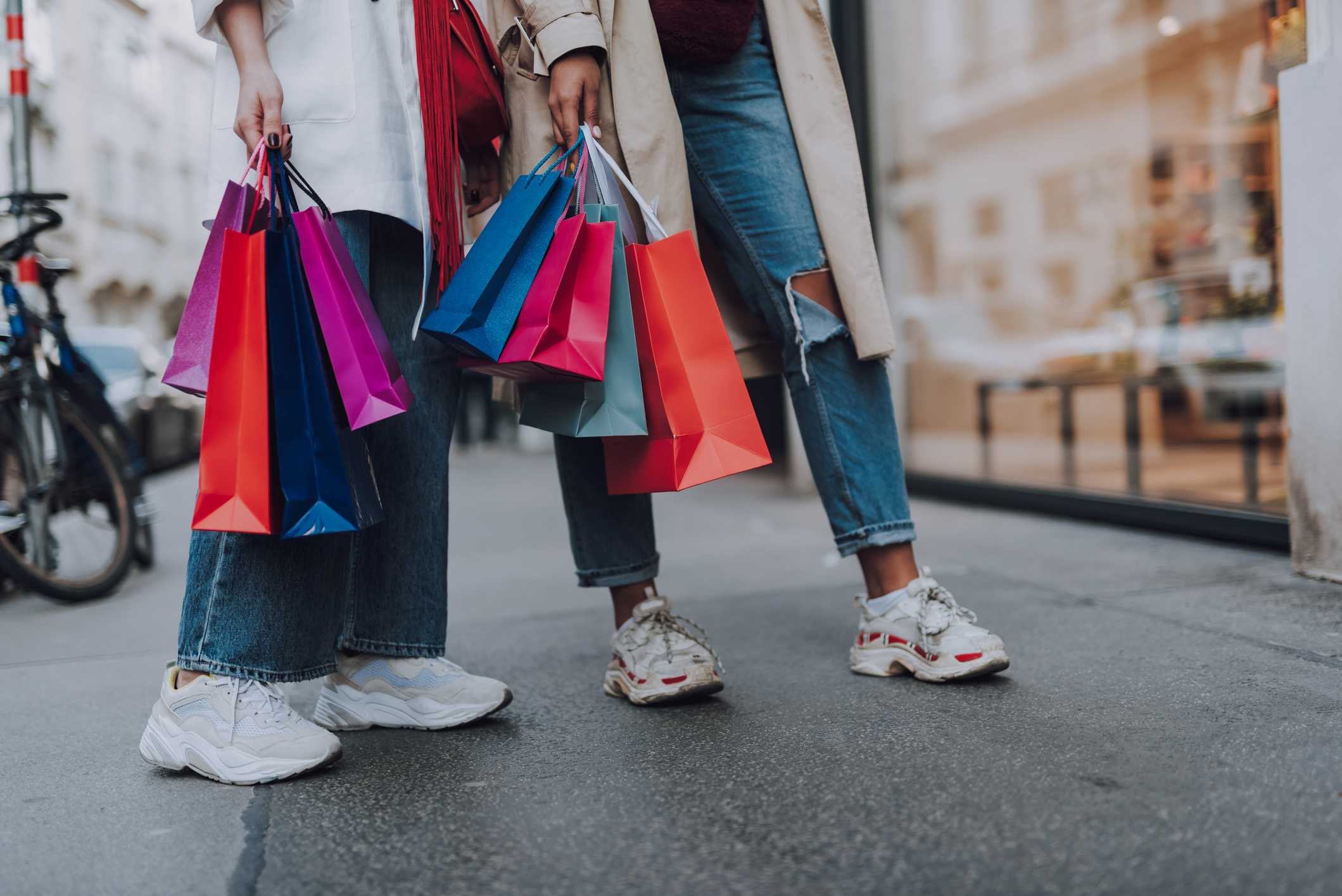 Not so very long ago clothes were relatively expensive for everyone. Decisions about what to buy were made carefully, and most people didn't have a vast wardrobe of clothes that might be worn only for one year, or even one season. But with the growth of fast fashion – clothes that can be bought cheaply and are not intended to last – as well as the synthetic materials they are made from, the clothes we wear have now become a subject of environmental concern.
The fashion industry has been unregulated from the very beginning of its time. For far too long fashion manufacturers and brands across all aspects of the supply chains have violated the rights of people and damaged the planet. To put it into context, the industry is destroying rivers and fresh- water sources; 85 per cent of plastic pollution in the ocean is due to microfibres from synthetic clothing, and these are choking our sea life.
Fashion is one of the most labour- intensive industries, directly employing at least 60 million people. But along the supply chain the industry oppresses millions of farmers and garment workers by forcing them into modern-day slavery, simply because fast fashion prioritises profit over people.
But remember your money is power – and you can make a change. Here are some of the things that you can do to have a more sustainable wardrobe:
The ultimate solution is for you as the consumer to buy better, buy less and care more.
Buying better means being conscious of what we buy from the very beginning of building our wardrobe capsules.
Choose quality and timelessness over cheap trends.
Cultivate your wardrobe with local designers wherever possible.
Vintage fashion is proof that a garment can last many years if it was produced with care from quality materials, and it can still provide you with the emotional pleasure of getting a good bargain.
Look at the labels on clothing and where possible opt for fewer synthetic fibres and more natural materials. Favour the use of non-animal derived materials. Look out for plant- based leather alternatives such as pineapple, mushroom and algae.
Take the 30 Wears Challenge: a global movement invented by Livia Firth's Eco-Age. They suggest asking yourself, 'Will I wear it a minimum of 30 times?' If the answer is yes, buy it. But if not, do not purchase that item. You will be surprised at how many times you say no to yourself.
Reduce the number of times you wash your clothes. Obviously wash your underwear and any tight- fitting clothing that might be soaking up body odours. But the reality is that most garments do not need to be washed every single time. Jeans, for example: manufacturers advise that they should not be washed after every use.
Wash smarter Make sure you only switch on the machine when you basically have a full load; there is no need to waste so many litres of water for one garment. Wash at reduced temperatures, preferably 30°C or less. Don't forget to use your Guppy Bags when washing, too, to prevent microfibres entering our waterways and oceans.
Choose your fabrics with thought Almost all clothes you buy come from four sources: plant, tree, animal, oil (or a combination of them). What you want to look for are natural organic fabrics such as cotton, hemp, linen, and so on. Organic means less water and fewer pesticides have been used and production conditions are safer for workers.
Recycle your old clothes Less than 1 per cent of clothing gets upcycled into something new, so being smarter about recycling our old garments can make a massive difference. Donate to local charity shops, but remember that everything must be in a clean, wearable condition. Ask yourself if you would consider buying that item at a charity shop. If the answer is no, you need to dispose of your items via your local authority recycling centre. It is probably best to check with your local council on what policies they have.
Look out for local businesses and initiatives that promote circularity, such as take-back schemes, repairing and recycling solutions, or upcycle and repurpose garments.
Shift away from the traditional ownership models and rent your clothes. Do you have a special event to attend or do you easily get bored of your wardrobe? Then start renting. Rent your clothing from websites such as: Rent the Runway, HURR Collective, Front Row.
Don't be fooled by high-street fashion brands jumping on the sustainability trend. They might look like they are saying all the right things to tick the right boxes, but they can be ignoring key issues and not actually practising sustainable values. Do your research, and if the campaigns look wishy-washy, there are plenty of amazing sustainable brands out there working with local communities and producing ethical clothes for you to buy.
'An inspirational and motivational must-read, packed with practical tips to push for positive change' Zanna van Dijk

The climate is changing, so why aren't we? After all, we are the generation of change.

The severity of climate change leaves no one indifferent. The Climate is Changing, Why Aren't We? will not try to convince you that climate change exists - we know that. It offers easy to understand insights into the structures that suffocate our future, while upholding a sense of optimism and humanising the climate story. From the clothes you buy, plastics you use and food you eat, to knowing how to harness the power of social media and technology to get our voices heard and demand climate action, Daisy Kendrick, founder of Ocean Generation, weaves together inspirational stories, shocking statistics and easy green switches to make in your everyday life to tackle climate change on an individual level.

The Climate is Changing, Why Aren't We? will help to grant future generations the rights they deserve.