How To Make A Healthy Smoothie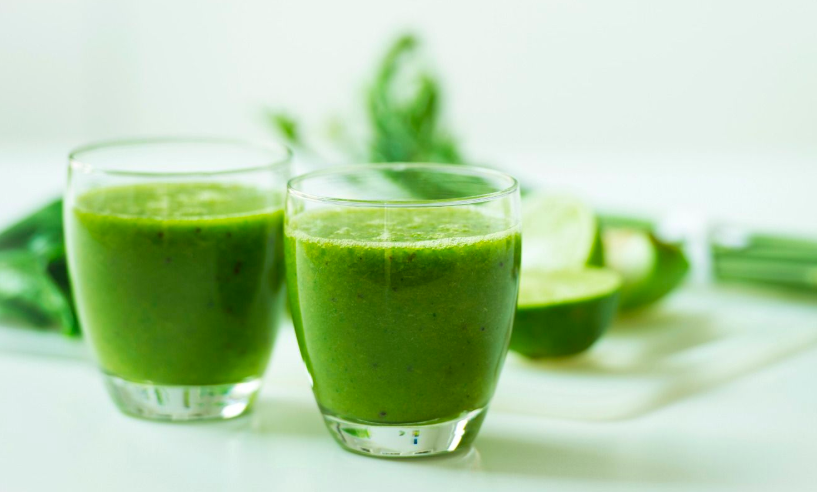 It is a well-known fact that having your five a day is good for you, but if you don't like eating fruit and vegetables, there are alternative ways you can get all the goodness – for instance, in health shakes. There are lots of recipes out there full of vitamins and minerals that can help cleanse your body and loads of great blends to try. Whether it's breakfast shakes or green smoothies you're after, they all contain lots of protein and nutrition to help you kick start the day. Need an idea for a healthy recipe? Then look no further…  

1) Breakfast Blend This is the perfect smoothie to help you take on the day ahead, as it contains a fair amount of protein and antioxidant vitamins and minerals like calcium, potassium and iron. Monday mornings will never be a problem again!  

Ingredients:
Banana
Kale
Blueberries
Wheat germ
Plain yoghurt
Skimmed milk
Method:
– Peel and slice the banana
– Wash the kale and shake dry, removing any stems
– Place the banana and kale in a blender with the blueberries, wheat germ, yoghurt and milk
– Pulse the blender for a few seconds or until the fruit and kale are finely chopped
– Blend for 90 seconds until smooth  
TIP: Add more milk if you prefer a thinner smoothie and blend again  

2) Minty Avacado and Pear The unsaturated fat in avacados helps to lower blood cholesterol levels.  Avacados also contain vitamins C and E, as well as potassium and manganese. Fresh mint works really well to calm the digestive system down.
Ingredients:
Avacado
Lime juice
Pear
Water
Mint
Method:
–  Cut the avacado in half and remove the stone
– Scoop out the flesh and pop into the blender
– Sprinkle in the lime juice
– Wash the pear, cut into quarters and remove the core
– Roughly chop it and add to the blender with the water and mint leaves
– Pulse the blender for a few seconds until the avocado and pear are finely chopped, then blend for 45 seconds until smooth.  

3) Fruit Salad and Wheatgrass Smoothie Put a new twist on the classic fruit salad! This smoothie contains all the health benefits you need from the fruit and added green goodness from the wheatgrass powder.
Ingredients:
Orange
Apple
Grapes
Banana
Milk
Wheatgrass powder
Method:
– Remove the orange peel with a sharp knife, cutting off all the white pith
– Pull away the individual segments, discarding any pips
– Place the orange segments in a blender and add any juices you can squeeze out of the remaining membranes
– Wash the apple and grapes
– Quarter and core the apple and add to the blender, along with the grapes
– Peel the banana and slice or break it into the blender, making sure the pieces are small
– Pour in the milk and add the wheatgrass powder
– Pulse the blender for a few seconds until the fruit is finely chopped, then blend for 30 seconds until smooth