How To Stock Your Store Cupboard For One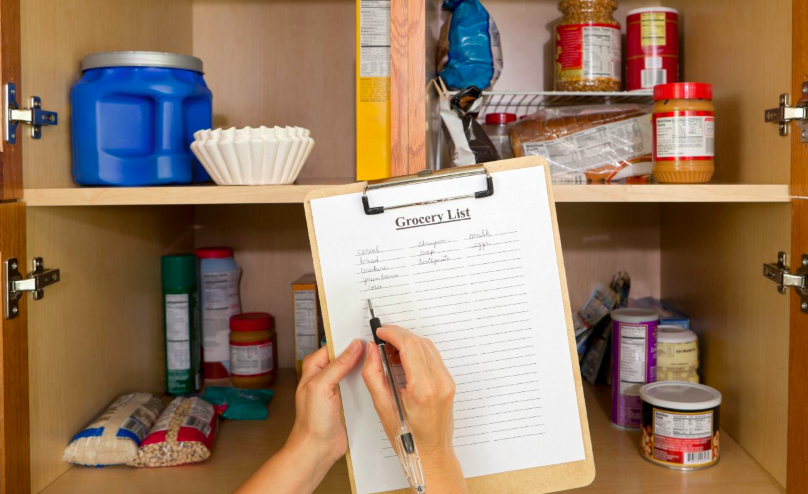 Living on your own does not mean you should have to miss out on tasty, delicious, interesting meals. It also doesn't mean you need to spend hours adapting complicated recipes when you're only making meals for one. Whilst it is easy to pick up the phone and order a takeout, or you're eating last week's left overs (again) because you feel uninspired, there are lots of great, healthy meals that are available when cooking for one, so you won't need the number of the pizza place on speed dial anymore! Need some quick and easy supper ideas? Step this way…but first let's look at what you need in your cupboards. Whilst you don't want to overspend, you do want to stock up with some delights for when you make that piece de resistance!
All food cupboards need a sensible amount of stock in them to provide a great basis for all your cooking. These long-standing shelf items will also be there the next time you cook, or when you fancy a little snack. It is important to gradually add to these lists, as not all recipes will always include these, plus you might not like them. After all, it will be you eating the food, so make sure you buy what you'll actually eat, as well as what you'll need.
1) DRY GOODS
Ground almonds
Baking powder
Bicarbonate of soda
Plain chocolate
Cocoa powder
Cornflour
Couscous
Plain flour
Rolled oats
Rice (long grain and risotto)
Pasta
Sugar
* The above ingredients are perfect for any baking you're thinking of doing – cakes, biscuits, even puddings (we all deserve a little treat sometimes after all!). Lots of 'leftover' foods such as mushrooms, bacon and peas can be made into a risotto, so it's always handy to stock up on risotto rice. A very quick, simple meal that's tasty too!
2) CANS
Baked beans
Beans, mixed beans, borlotti or cannellini
Chickpeas
Custard
Passata
Pink or red salmon
Tomatoes
Tuna
* All of the classics on one shelf. Whether it's beans on toast or tuna pasta, canned food is what everyone uses when it's nearing the end of the month and the paycheck hasn't arrived.
3) JARS AND BOTTLES
Balsamic vinegar
Honey
Lemon juice or lime juice
Oil (olive or rapeseed)
Pesto sauce
Redcurrant jelly
Wine
Wine vinegar
Worcestershire sauce
* Every dish deserves a little kick, so jazz it up by adding a couple of drops of lemon juice or Worcestershire sauce. Pesto is another long-lasting shelf staple, which works great as flavouring for a quick, simple meal.
4) SPICES AND CONDIMENTS
Black peppercorns and a grinder
Chilli powder
Dijon mustard
Dried herbs
Ginger
Sea salt
Spices
Stock cubes
Tomato puree
* As above, all of these ingredients will help flavour your food. Just because you're cooking for one does not mean you should be eating bland, basic rations. Treat yourself and spice it up!
5) FREEZER
Chicken breasts
Peas
Peppers
Prawns
Puff pastry
Salmon steaks
* That's a week's worth of meals right there! Always remember to take out what you want in the morning before going to work, so everything is defrosted and ready to cook with by the time you get back.
6) FRESH
Bacon
Butter
Carrots
Cheese
Crème Fraiche
Eggs
Garlic
Onions
Potatoes
* It is easy to over buy here, so remember you're just cooking for one. Certain fresh foods like bacon can be frozen to use at a later date, or you could buy frozen vegetables, instead of fresh.