What to pack in your birth bag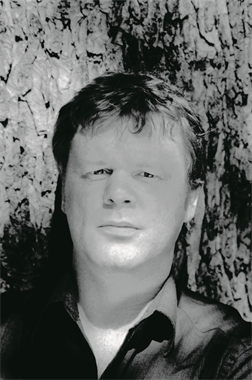 If you're due to have a baby soon you may be wondering what on earth you should put in your birth bag. Here, Beverley Turner and Pam Wild of The Happy Birth Club and authors of The Happy Birth Book share their tips on what to pack.
Women tend to get quite agitated about packing a birth bag. It may be part of the off-to-war mentality that can beset the days before your due date – especially if you are nervous. You may feel that the one thing you can control is your birth bag and so it's tempting to over-worry about it. Don't. Some women go into labour earlier than expected and manage absolutely fine with hospital gowns, blankets and towels, before sending someone home to get the rest of their gubbins. In the Western world we are never that far from a shop selling nappies.
Getting your bag packed can have that same excitement that comes from preparing for a holiday, however. So if it helps you to get the butterflies going, treat yourself to a few nice things and enjoy!
If you're choosing to give birth in a hospital or birth centre, you'll probably want to have a bag packed and ready to go from about 37 weeks. If you're planning for a straightforward labour, pack for a 24–36 hour stay; however, you might want to prepare a second bag or leave a second pile of extras in case you stay in longer and you can send someone home to get the rest of your stuff. It will prevent potential arguments that begin, 'I didn't mean that cardigan, and where are my knickers?!'
If you're having a home birth, you might still want to pack a bag in case of a transfer to a hospital during labour. This is a suggested list:
Maternity notes – if you forget these your partner will be sent home for them.
Birth preference sheet – two copies.
Baby car seat – fitted. This will avoid standing in the rain reading instructions in a hospital car park.
Anti-bacterial wipes/spray. If you have a private midwife or doula they will often whizz round the room with these when nobody is looking. Feel free to do the same. Hospital cleaners are busy. They may not have time to match your high standards.
A change of clothes to go home in – forget the skinny jeans. You'll be in maternity clothes for a few weeks yet – and that's OK. You will probably be a similar size to when you were seven months pregnant.
Feeding bra – even though your milk doesn't come in for three days, you will produce colostrum. These bras are comfortable, stretchy and give access to your bosoms.
Dad's or partner's clothes. They may want to take some shorts and T-shirts to wear during labour – hospitals are very hot.
A change of clothes if you are staying overnight.
A loo roll. A Happy Birth Club mum told a story of using one of those large plastic loo roll dispensers in the maternity ward. The roll was empty and so she peeked up into the holder to try to grab some paper. The inside edge of the dispenser was covered in dried blood – obviously not a place that was regularly cleaned! This is probably not common. But with this in mind you might want to take your own paper.
Wash bag, toothbrush, toiletries (for mum and dad). Include fragrance-free shower gel for after the birth.
Two packets of maternity pads (these are just like sanitary towels built for heavy flow). You'll need to change these frequently during the first week, but especially during the first 24 hours.
Several pairs of huge, cheap comfy knickers (stretchy net knickers are popular, but a pack of cheap cotton granny pants are just as good).
Two loose cottony/button-down shirts/night shirts – you do not have to wear hospital gowns.
Two pairs of cheap pyjama pants (you may leak on them).
Flip flops that you don't mind wearing in a shower.
A comfy dressing gown.
Two pillows in distinctive pillowcases. White ones will go missing. There is a bizarre shortage of pillows on maternity wards. You will love having them to get comfortable before, during and after birth (and your birth partner might use them for a snooze in the chair).
Travel hairdryer and brush – you're going to have a lot of photos taken and there won't be a hairdryer lying around.
Sports drinks bottle. Ideally filled with ice, as hospitals are very hot and you may not have access to a freezer. If you are moving around during labour or using a pool, it's easier to drink from a sports bottle – your partner can lift it to your mouth without you even having to open your eyes.
Drinks and snacks for both of you – anything you might fancy to keep your energy up. Birth is a marathon, not a sprint.
Baby clothes: vest, Babygro, hat. Take three or four complete changes.
Ten newborn nappies and cotton wool (you may want to use wipes, but cotton wool and water is a tad kinder to brand-new skin).
Baby blanket – no cashmere. Hot wash everything you take to hospital to get rid of germs.
Mobile and charger.
Massage oil – pure base oil with optional essential oils of your choice.
TENS machine, if you fancy using one.
Fragrance-free lip balm – especially if you use gas and air, you'll probably find your lips feel dry.
Flannel – to be used hot or cold in labour.
Birth ball if you prefer your own or are not sure if your place of birth will supply one.
Your own mugs – birth should not be followed by tea in a polystyrene cup – you're more important than that. A brew in your own mug will taste like nectar of the gods.