How to present your home for Airbnb and other rental platforms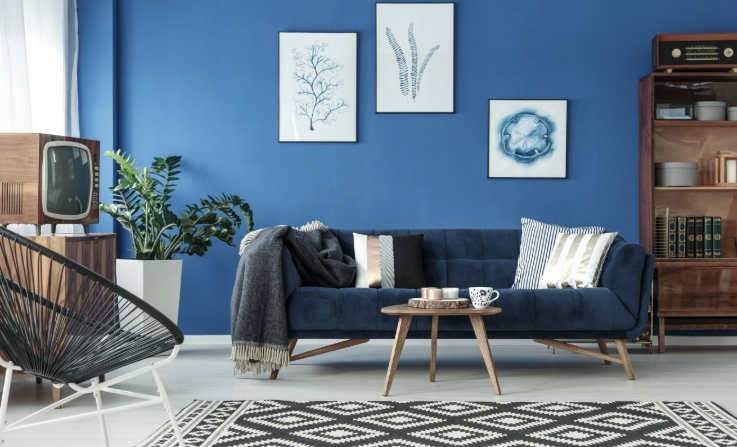 It's easy to look at your spare room and think, 'I'll just neaten up the bedspread, dust the shelves a bit and, voila!' In practice, you'll need to put a bit more effort in. The key is to start thinking of yourself as a hotel, whether you're deluxe or minimal, and look at your room from the perspective of a guest. If you were paying to stay here and saw, on arrival, unwashed mugs of old tea on the table and bed linen in disarray, you would probably be unimpressed. Luckily, you don't need to always start from scratch and a lot is down to common sense.
BASIC HOMESHARE PRESENTATION
Making your guest feel welcome
Your guest is tired from travel. Maybe they have never been to your town before, or even your country. When they arrive, they want to feel like you are completely ready for them and they don't have to look too hard for where to hang their clothes or where the soap is in the bathroom.
Suggestions:
1)  Turn on a light, if it's dark. If it's daytime, make sure you let as much light into the room as possible. If you have a light over your front door and it's dark, turn it on.
2)  Open a window. If it's too hot or cold to do that, adjust the air con or heating as necessary.
3)  Put a vase of fresh flowers in the room. Nothing brightens up a room like flowers.
4)  Put a card or note welcoming them – especially if you are not there to greet them in person. Even if you are, it's good for them to have your number written down.
Interior design pointers
There are many opinions on homesharing décor. You need to aim for a balance between 'characterful' and 'generically tasteful'. You also need a balance between 'minimal' and 'overwhelming'. Of course, much depends not just on your budget but on your location. If you are homesharing in your Devon cottage, you might want to create an aura of rustic charm that ties in with the rest of your home. If your spare room is in a new build high rise flat in central London, you won't suddenly want a room with country-style oak furnishings in the midst of your monochrome and steel.
Trust your instincts and consider the following:
1)  Are the walls a neutral enough tone and does the paint job need touching up?
2)  Is there any imagery or artwork (religious or humorous) that could cause offence?
3)  Is there adequate lighting and does it work?
4)  Have you removed all personal items, ornaments and clutter? That vintage doll on the shelf looks decorative to you but it will seem like clutter to them. When in doubt, remove.
5)  Is the wardrobe empty? Or if not empty, is it very clear where guests can put clothes? Apply the same thinking to shelving units and tables/desk.
It is possible to have a homeshare room with a novelty aspect. Perhaps your room has a nautical theme or a floral theme, etc. That is fine as long as it's clean, tidy and not cluttered.
FURNISHING YOUR HOMESHARE
Like a hotel room, your room needs to be furnished. If you're starting with an empty room then you need to invest in sturdy furniture that matches, isn't garish and won't date quickly.
If it's already furnished, you need to review what you have with a tough and appraising eye. Keep only the necessary furniture in the room as even one tidy guest needs a lot of space to dump their bags and arrange their things. The furniture doesn't need to be brand new but it needs to be in good condition and anything that seems 'charming' to you but obviously falling apart in anyone else's eyes needs to go. Get an objective opinion if necessary.
What is the most important piece? The bed. Remember that some of your guests will only be there for one or two nights, will not have much time to take in their surroundings and will need to sleep well so invest in a good quality bed.
Other essential pieces:
1)  Bedside tables
2)  Wardrobe hanging space (and hangers)
3)  A full-length mirror
4)  A luggage rack (optional, but a worthwhile investment if you have space)
Bathrooms and living rooms
All bathrooms being used should be sparkling clean and kitted out with fresh clean towels and toilet paper. This is the first place your guest sees in the morning and the last at night.
If your home is advertised as suitable for six people, then ensure your dining table has at least six chairs and that there is enough seating in your living room.
GETTING EQUIPPED
Guests need equipment as well as furniture. Here are some essentials:
1)  WiFi access. This is at the top of the list for a reason as negative reviews left by guests are often down to unreliable connectivity. If your broadband isn't working for the guest, you need a Plan B to come into immediate effect, such as a moveable WiFi hotspot or access to another network. You could even list your WiFi speed on your homeshare listing.
2)  A television with cable channels and/or internet access to Netflix, Apple TV etc.
3)  Toaster, kettle, pots and pans in the kitchen and enough crockery, cutlery and glasses for the number of guests. Make sure your toaster isn't sitting on a bed of crumbs and your kettle is descaled.
4)  A hairdryer in each bathroom. Make sure the cord is neatly coiled on arrival.
SAFETY AND SECURITY
Some things to think about:
1)  Your guests need to feel safe. Make sure you clearly communicate emergency procedures such as the fire exit location and install a smoke detector. Also keep a fire extinguisher and fire blanket in the kitchen.
2)  Show guests how to lock up and access the property and give them any relevant information about safety in the neighbourhood.
3)  Consider installing digital locks and providing a code so you don't need to welcome them in person or leave a key locally.
And remember – as a homeshare host you need to be a responsible businessperson. This means ensuring you have suitable insurance not just for your home and contents but also for your guests and onsite accidents. Break-ins do happen and guests do break things with the best of intentions so a good rule is to be prepared to lose what is there. Store the family heirlooms elsewhere.
ADDITIONAL TIPS AND SPECIAL TOUCHES
Remember that you are building a brand and that providing a few extras can really make a difference to both your home and your guests.
Some additional extras you might provide:
1)  Think like a hotel: high quality linen, soap and shampoo will be noticed. So will things like bathrobes and hand lotions.
2)  If there is kitchen access for your guests, try to provide basic cooking supplies such as olive oil, salt, pepper, sugar, tea and coffee. The fridge should be stocked with milk.
3)  Make sure the sink has sponges, cloths and detergent and that if guests can use the washing machine that you have powder options for them.
Happy homesharing!
Gabriela Domicelj and Derek Young became homeshare hosts accidentally. After living in their 9-acre property in the Blue Mountains, Australia, for two years, they moved to Singapore for work. They were reluctant to sell the property, so they asked friends to manage short-term rentals with the view to covering the property's costs. After a couple of years, they saw an opportunity to formalise the business and to drive both excellence and profit. Today, they are passionate supporters of the sharing economy, the growing Airbnb industry and delivering the 'perfect' guest experience. The Home Stay Guide: Practical advice for Airbnb and homeshare hosts (Robinson) by Gabriela Dimocelj and Derek Young is out now.
The Home Stay Guide: Practical advice for Airbnb and homeshare hosts (Robinson) by Gabriela Dimocelj and Derek Young