How to make homemade cocktails – Turkish Delight Vodka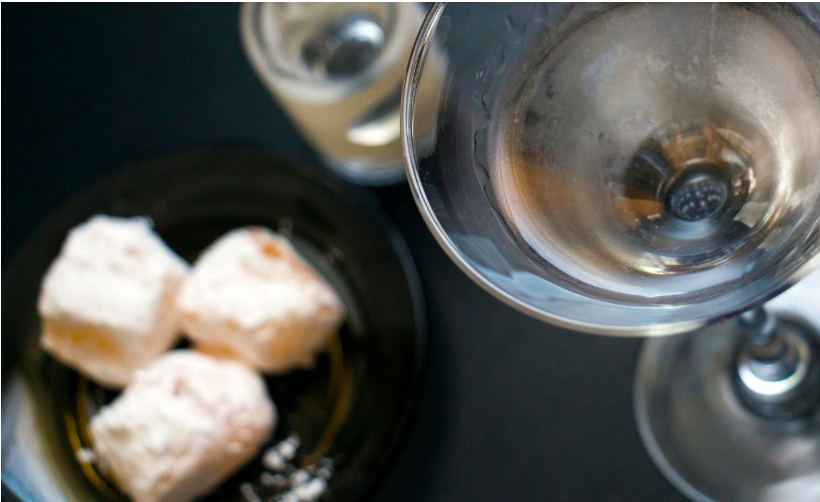 How to Make Delicious Cocktails at Home
I love a good cocktail. And I especially love them when sitting in a swanky hotel bar and when someone makes them for me. But given that I don't get out to places like that quite as much as I used to, I decided I needed to up my cocktail game at home. Problem was, I couldn't find the right book to help me. I wanted simple, classic recipes but with a modern twist, not a stuffy guide to the art of cocktail making with a list of ingredients that were impossible to find.
So I spent a year mixing, infusing, shaking and stirring (and drinking at least one cocktail a night, if not two) and the result is my new book, Homemade Cocktails. Written to help reboot at-home cocktail repertoires, there are recipes for homemade infusions, syrups and shrubs along with a selection of the best classic cocktails and plenty of new ones too. And for dry days and non-drinkers there are booze-free options.
Here's one of my favourite recipes from the book, one to make Turkish Delight vodka at home.
Turkish Delight Vodka
Use whatever Turkish delight you prefer (my favourite's a mix of rose and lemon, but if you love the taste of rose, go full rose).
Ingredients
200g Turkish delight
500ml vodka
Method
Rinse the Turkish delight under the tap to wash the sugar off (otherwise the liquid goes very cloudy) and pop it into a clean jar.
Pour over the vodka, put the lid on and give it a gentle shake.
Leave it for at least a week (this one does need a bit of time to get that delightful flavour infused).
When it's got the right amount of Turkish delight taste for you, strain the liquid into a jug before pouring back into the jar or into a clean bottle. Seal and store in the fridge.
Serving suggestions
Given the fairly delicate flavour of this one, keep it simple. Add it to a glass with crushed ice and top up with soda water and a twist of lemon peel. Or make a killer Martini garnished with a sprinkling of dried rose petals and a twist of lime peel.
Follow Helen on Instagram @knackeredmother or visit her website for weekly tips (www.knackeredmotherswineclub.com)
Homemade Cocktails is written by Helen McGinn, £10.99 (Robinson)