What sport can teach us about team dynamics and managing 'mavericks'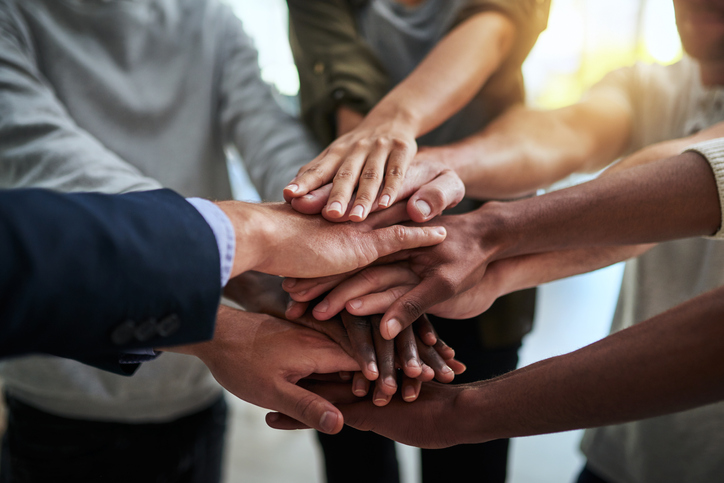 Performance psychologist Tom Young has worked closely with teams and individuals at the highest level of professional sport. He has seen how leaders in these high-pressure environments communicate, how they handle pressure, maintain focus and respond to challenges. In this article, he shares insights from his own career and from Sean Dyche, Stuart Lancaster and Ashley Giles to help you learn how to assess character and manage mavericks, those members of your team whose exceptional talent often comes with a price.
Assessing character
A great deal of my work as a psychologist within professional sport has focused around team dynamics and working with coaches to ensure an awareness and appreciation of the overall balance of the characters that invariably make up a team environment. This process, using profiling and observation to provide insight into an individual's behavioural style, crucially equips the leader with practical strategies for flexing their approach to coaching and motivating a range of individuals.
The quick profiling process is done online and is a significant departure from the other tests athletes complete during pre-season. There are no 'good' or 'bad' profiles yet, due to the nature of the task, some clubs and coaches are reluctant to ask players to sit in front of a laptop or tablet and complete such a profile. This might be due to the 'academic' feel of the task, the wider misconceptions of psychology, and concern about how such an activity might be perceived by the players. Others, like Burnley FC manager Sean Dyche, believe that if communicated effectively, the benefits are significant and easily outweigh the scepticism. Dyche works with Simon Clarkson, a mental skills coach, to ensure he is aware of the individual personalities under his leadership.
'I think the biggest thing for me with the profiling is how subtle it is. I was one of the first to do it. I was like, "I'll do it," and how it changes the little details, and how you feel in those moments . . . I have been quite impressed with how that works, how fine-tuned it is. I must say mine is bang on.'
At Burnley the players update their profiles each season. While personality traits are relatively stable past a certain age, other nuances of human behaviour can fluctuate. For instance, energy and morale naturally ebb and flow with the rigours of life. As we feel more secure within a group environment, we can also become more committed to our style, showing our personality to a greater extent. Finally, depending on our own situation, we can look to flex our styles in different ways – for example, working at a faster pace due to a change in leadership, or increasing assertiveness due to an increased level of responsibility.
Joey Barton, who has recently taken his first steps into management at Fleetwood Town, was part of the group who took part in the process. Barton's reputation inevitably precedes him and one might mistakenly expect him to discard the benefits of such a tool. Dyche recalls how the midfielder, one of the big characters and cultural architects in the Burnley dressing room at the time, embraced the approach, and shared his with the group:
'Joey was amazed by his. He was like, 'That's me, that is unbelievable, how I actually feel and that has told me how I am.' I use it for behavioural styles. I make it clear to the players that I never break the trust of it. If you've got something psychologically that you really need to work on that is private to you, then that remains private to you. We never break that rule, or we ask the player if he is happy to share it with me. The profiling is really about behavioural styles. It is all about how we can enhance our way of working with the players as individuals.
And we explain all that to the players and the openness of it. Joey Barton did his and put it up on his locker, he just said, 'Have a read, lads. That's me.' I showed the lads mine as I am like that, I am quite open, some choose not to. All we ask is that they allow us the chance to understand them purely on behavioural styles.'
Barton's profile, which he shares in his book, tells us he is assertive, driven and goal-oriented. Essentially introvert, he is selective in his social interactions and seeks time to reflect. He is impatient and restless, needing pace and variety on the job, and this is coupled with a real need for perfection. This final combination (fast-paced and perfectionist) may well be the source of the frustration and associated red mist we have seen descend at times during his career. Barton's stressors include a lack of challenge, not having enough time to think, intrusion into private thoughts, failing to achieve targets or meet his own high standards, having no opportunity for spontaneity and being confined for long periods of time.
Armed with Barton's profile, his emotional intelligence and, vitally, the willingness to apply it, Dyche was able to tap into the player's character, as Barton recounts:
'Dyche took my mentality into account when he offered the opportunity to prove myself to him and a tightly knit squad of players. I enjoy working for him more than any other manager I have had, since he is attuned, emotionally and instinctively, to the obsessive nature of those who excel in elite sport. I can accept his authority and still have a two-way relationship with him. I studied the nature of his job and he took time to understand my motivation and mentality. He identifies with the senior pro who is determined to fight for his place in the pecking order. He recognises the integrity of a player who refuses to yield and responds positively to pressure. He puts up with the sound of my voice because he understands I am a compulsive communicator.'
This is an example of how a knowledge of behavioural styles can provide the leader with a framework to apply over the course of a season. There is no perfect combination, but an appreciation of the different characters and their preferences, together with his willingness
to share his own profile, informs Dyche's emotionally aware and empathic approach.
A profiling tool is designed to enhance, not replace, a leader's instincts and intuition. To Dyche 'it is just another piece of the jigsaw', used with existing players and new signings. He sees it, correctly, as 'a guideline that provides an insight in to how a player will want their information' and he gives the players some time to do that. 'We don't sit there all day looking at them!' he points out.
Dyche does not rely solely on this structured method, therefore avoiding the 'analysis paralysis' that is sometimes associated with a leader's desire to be across the minutiae and specifics of a situation. In fact, the establishment of a clear framework and an increased knowledge of personality traits ultimately enables the leader to develop an instinct towards behavioural styles, meaning their application naturally flows. As with any information, it is only as effective as the people delivering it.
The maverick conundrum
Everybody loves a maverick. Those highly skilled yet unpredictable athletes who go their own way and have the ability to do things that others can only dream of. They think differently, they behave differently and generally have a significant impact on the identity of a group. Mavericks can win games, excite crowds and instil an unshakeable sense of belief in a team. Simultaneously and paradoxically, they can infuriate, anger and divide a team, especially when the expected results fail to materialise, causing relationships to fracture.
Positively or negatively, these individuals leave a lasting imprint and often become the cultural architects of a group. In terms of character and personality, a maverick is often a nonconformist, someone who does not wish to be hampered by policies and regulations. Indeed, their supreme talent regularly allows for a more flexible approach when it comes to the rules.
When Zlatan Ibrahimović arrived at FC Barcelona, he was told categorically by Pep Guardiola that players did not drive sports cars to training. The next day, Ibrahimović arrived in a Ferrari. He still delivered on the pitch. He hit his numbers and scored goals. That is enough for some teams, but not at the Camp Nou under Guardiola. Irrespective of the talent and the output, the behaviours just did not stack up. The relationship lasted just over a year before the Swede returned to Italy with AC Milan. Ibrahimović didn't hold back when sharing his thoughts, using typically 'maverick' language and referring again to sports cars, to describe his time in Catalonia:
'It's simple – without a team I can't win anything. But I need space within the team so that I can come into my own. When you buy me, you are buying a Ferrari. If you drive a Ferrari you put premium fuel in the tank, you drive onto the motorway and you floor the accelerator. Guardiola fi lled up with diesel and went for a spin in the countryside. If that's what he wanted, he should have bought himself a Fiat from the start.'
Mavericks can be wilfully independent in both their thoughts and actions. They want to make their own decisions and have the freedom to express their single-minded opinions. With such strong opinions comes a tendency to be stubborn, argumentative and tenacious. They don't respond well to excessive supervision or 'micromanagement'. They do not want extreme detail; the big picture will suffice. To get the best out of a maverick, the leader must provide a sense of freedom that allows the player to express themselves, while simultaneously reinforcing the situational and cultural boundaries that must not be crossed.
Leinster senior coach Stuart Lancaster's view is that if a culture is strong enough, then a maverick athlete can be absorbed: 'I think you can absorb someone who perhaps doesn't fit the norm. But you would only do that if you have a strong enough culture. There have been players who were considered difficult to deal with who have come into our culture and been fantastic. Under a different culture, they could have potentially caused more problems than they solved by coming into the team.' How the former England head coach deals with this type of athlete 'depends on how maverick is maverick'. He continues, 'If they are culturally dysfunctional and would rip the team apart I would not pick them. I think rugby is the ultimate team sport so you have got to consider that, because if they don't trust each other and they erode trust within the group, then you are done for.'
For Lancaster, the dominant cultural pillar of trust has to be protected from any maverick's behaviour in order to validate their selection. He has perhaps the strongest yardstick in this respect, but the approach that Ashley Giles, ECB Director of Cricket, takes involves caution. He acknowledges that there is a place for this type of player within a squad but warns that 'you can only manage one or two'. 'You have got to be careful,' he tells me, 'any more than that, and you have got a critical mass. Too many and you lose your heart and soul. Too much rubbish going on.' While a leader must be consistent in many ways, Giles has learnt over several years that these players, at times, need to be managed differently. He goes on to give two real-life examples he encountered during his time at Lancashire.
EXAMPLE 1: THE BOUNDARY PUSHER
'There are still guidelines, lines you don't cross. If one of these guys is late, he is late. So 'wind your neck in, make sure you're on time', but you might do that privately. But at the same time, one player you manage slightly differently because he is an off-the-wall Aussie, a great cricketer, I know he will give me 100 per cent at the right time. But I also know, at times, he won't be that interested in training. I joked with him today because we played an internal T20 game yesterday and he was bowling nets and bowling well. He turned to me and said something. I just jokingly said – a couple of guys could overhear it and I wanted them to – I said, 'Nice of you to turn up today.' That is all I said, but he knows what I mean. I've not embarrassed him. The guys heard it. In some ways for me that is subtle management. They know I know, he knows I know, but I've let it run because I also know that on Saturday he will be ready to go.'
Here, Giles is using an informal and seemingly spontaneous comment to deliberately send a message to both the maverick and their peers within the group. It forms as a note of caution to the maverick not to push the boundaries and to make sure on-field performances follow, and, at the same time a nod to the rest of the group that he is aware of the situation.
EXAMPLE 2: A LITTLE BIT OF LOVE
'It is his first year, we had a meeting two weeks ago and I was quite straight with him because there was stuff I didn't like. He was quite straight with me and he actually thought, in simple terms, I didn't love him as much as other people. We got to the bottom of it and he realised that I did respect him. Of course I did because some of the stuff I saw from him, I saw one of the best players I have ever coached but I didn't see it consistently and I wanted to know why. We got to a point where we were clear. I've not got a vindictive bone in my body. The most important thing to me is that the team go forward, so I just wanted him to give more. In many ways I brought him closer. In the weeks that followed he would ask me questions, 'What do you think about this?' Now, when I see him running around the field like a blue-arsed fly, I say, 'That's fantastic,' or, 'That's superb,' you know. And at times you might give him a bit more, and publicly, so he goes, 'Thanks, I feel important now.' Some of them just need getting started, because these guys have got a lot of influence, and it's generally good.'
In this scenario, Giles is praising the player in public and bringing him into the group. In his words, 'You forget sometimes, these guys play so much cricket, they need a bit of loving, even the ugly ones!'
The pressure and outcome-based focus of elite sport means tiny details can go unnoticed. Talent aside, a neglected or unloved maverick can be something of a ticking time bomb. Giles draws the players he worries about closer. He believes to get the best out of that type of player, 'you wouldn't necessarily put them in leadership positions, but you keep them close . . . some of them need motivating but it is just getting them started, initiating something, because they can really impact the group'. This is not a heavy-handed or meticulous approach – such a method would not go down well with a maverick – but rather the lighting of a 'touch-paper', after which the leader stands clear and allows the player to make their positive mark on the organisation.
In any team environment, a player's role and function within the overall dynamic will shift and fluctuate over a period of time. Consider a simple exercise where you plot an individual's position based on two key measures: their performance or output and their behaviours or attitude. In sport, output can be measured by statistics, such as fitness data, goals, assists, runs or touchdowns. In business performance is commonly evaluated by key performance indicators including sales revenue, net profit margins, customer retention or reductions in cost. Behaviours are naturally a little harder to measure, but this is now done to great effect by organisations using a combination of surveys, questionnaires and 360-degree feedback. Consider the example of a commercial sales team, where an individual meets their financial targets every week, but constantly falls short of the team's agreed values, giving the leadership a decision to make.
While a maverick athlete would typically have the skill and ability to succeed, it is their behavioural contributions that really dictate their influence in a team setting. If the behaviours are in line with the culture to which the group is aspiring, then the maverick may well be one of the leaders on the field. However, if the behaviours are not deemed to be of the required standard, like in our Ibrahimović example, the maverick athlete can start to have a detrimental impact on the group. They will probably still hit their numbers in terms of performance, but their influence on the balance of the group may be so damaging that the decision is taken to facilitate the player's exit from the club. It is indisputable that a maverick can be a real burden on a group. Their nature dictates that they place more demands on a leader's attention and energy stores, and ultimately the leader must evaluate if they are worth the effort.
From polar explorers and politicians to CEOs and sports coaches, we are fascinated with the makeup of leaders.

How do they thrive under pressure and inspire others to do the same? How do they establish a culture of long-term success?

Performance psychologist Tom Young has worked closely with teams and individuals at the highest level of professional sport. He has seen how leaders in these high-pressure environments communicate, how they maintain focus and respond to challenges. In The Making of a Leader, Young shares the practical principles of sustained elite performance and shows how any individual can add value to their own business or organisation by applying these insights.

You will learn how to develop a leadership philosophy that is true to your values, effectively manage and get results from individuals and teams, establish a high-performance culture and bring value to your organisation - in short, the ingredients that make a leader. These lessons are based on interviews with:

- Stuart Lancaster, current Leinster coach and former Head Coach of the England national RFU team
- Ashley Giles, ECB Director of Cricket during England's 2019 World Cup win
- Gary Kirsten, record-breaking former international batsman and World Cup-winning coach of the Indian national team
- Dan Quinn, Head Coach of Atlanta Falcons and a Super Bowl winner with Seattle Seahawks
- Roberto Martinez, FA Cup-winner and Belgium national team manager
- Sean Dyche, Burnley FC manager
- Michael Maguire, Head Coach of the New Zealand national rugby league team

The Making of a Leader is a unique, inspiring guide to leadership that can inspire positive results in any context, based on interviews and experiences from the cutting edge of elite sport.

---

'Offers fascinating insight into man management and the attributes needed to be an effective leader, which is incredibly useful and relevant to me ahead of captaining the 2020 European Ryder Cup team' - Pádraig Harrington, three-time Major champion and captain of the 2020 European Ryder Cup team

'Although elite athletes understand the keys to excellence, you rarely have the chance to get inside their heads. You're in luck: Tom Young has solved that problem. As a performance psychologist, he's worked closely with some of the world's best in both individual and team sports. In this fascinating book, he shares his rich experiences and his keen insights on the science - and the practice - of achieving and sustaining success' - Adam Grant, New York Times bestselling author of Originals and Give and Take, and host of the chart-topping TED podcast WorkLife

'I am always looking to learn from other sports and this book gives a unique insight into what it takes to navigate the challenges of high performance' - Tommy Fleetwood, professional golfer

'This book shows that in the world of professional sport these proven and renowned leaders all have their own rules of strategy, which have brought continued success and recognition' - Alastair Campbell, bestselling author, strategist, broadcaster and lifelong fan of Burnley FC

'Full of important lessons that you learn as a leader in sport that are as applicable to business environments as they are to elite sports' - Sir Bill Beaumont, chairman of World Rugby and former England and British & Irish Lions captain

'The Making of a Leader provides a unique insight into the inner workings of established leaders' minds. Well worth a read to gain useful leadership intel' - Rebecca Symes, sports psychologist, The FA and England Lionesses

'If you want to be a leader or become a better leader, man or woman, in sport or any other sector, this book is for you' - Professor Andy Hargreaves, Professor Emeritus, Boston College and author of Uplifting Leadership