How to make chicken soup in your slow cooker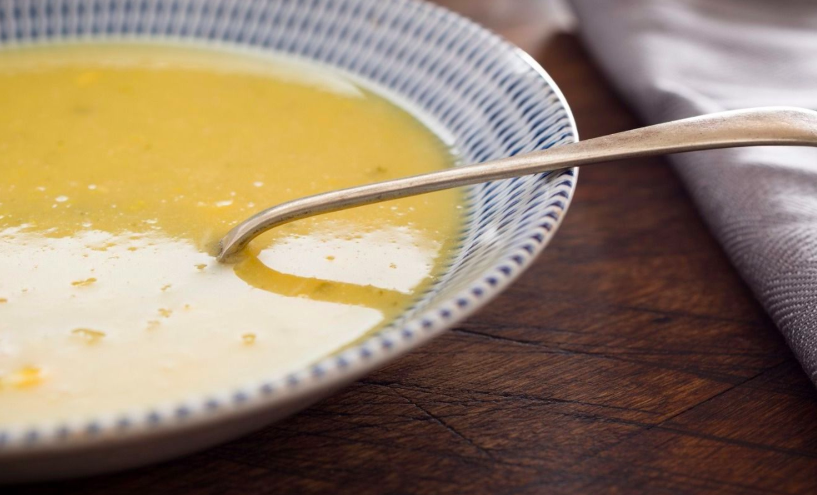 Why use a slow cooker?
1) They're great if you're a green queen: Slow cookers are way more energy efficient than conventional ovens. They use around 450 watts less, which is great news if you want to help save the planet!
2) They help you be adventurous in the kitchen: They're ideal for making soups, stews and casseroles.
3) They're great for taste: The slow nature of the cooking means flavours are able to develop. It also means tough cuts of meat can be tenderized.
4) They're great if you're on a budget: Tough cuts of meat are usually very cheap and don't usually taste as nice as better cuts, but by cooking them in a slow cooker, it means you can still save the pounds and get great tasting food!
5) They're great if you're a busy bee: You can prepare a meal well in advance, so when you get home, after you've been hard at work all day, you can come back to a delicious tasting – and smelling! – hot meal that you can time to be ready for when you walk in through the door.
Creamy Chicken Soup 
Ingredients: 
10g butter
3 shallots, finely chopped
2 cloves garlic, chopped
Juice of 1 lemon
800ml chicken stock (for best results use homemade stock)
200ml whole milk
¼ tsp freshly grated nutmeg
½ tsp ried parsley
Salt & pepper
200-250g cooked chicken, chopped
150ml single cream
Method 
– Heat the slow cooker on high and add the butter, shallots, garlic and lemon juice.
– Cover and cook for 20 minutes.
– Heat the stock with the milk in a pan, bringing it to the boil. Then pour into the cooker.
– Stir in the nutmeg and parsley, and season to taste with salt and pepper.
– Cover and cook for 2 ½ hours on high or 4 hours on low.
– Stir in the cooked chicken and cream, and cook for 30 more minutes on high.
Chicken with Spring Vegetables  
Ingredients: 
15g butter or 2 tbsp vegetable oil
1 leg and 1 breast of chicken
1 chopped onion
2 chopped spring onions
4 spears asparagus, chopped into 2cm pieces
6 broccoli florets
6 chopped carrots
8 baby new potatoes, sliced or quartered
2 large spring cabbage leaves, finely sliced
1.3 litres chicken stock
1 garlic clove, chopped
½ – 1 tsp dried tarragon
Salt and pepper to season
Small watercress, chopped finely
Method:
– Heat the slow cooker on high and add the butter or oil.
– Trim any excess fat from the chicken portions.
– Add the onion, spring onions, asparagus, broccoli, carrots, potatoes and cabbage to the cooker and stir well.
– Pour in the stock and stir in the garlic and tarragon, and season to taste.
– Place the chicken portions in the stock, making sure they are fully covered with the liquid.
– Cover and cook for 4 ½ half hours on high and then 8 hours on low.
– Remove the chicken portions and strip the meat from the bones and skin, then add it back to the soup.
– Stir in the watercress. Cover and cook for 30 – 40 minutes on high.
For more great recipes read Soups For Your Slow Cooker: How to make delicious soups for all occasions in your slow cooker (£7.99, Robinson) by Diana Peacock.
With a slow cooker, making your own soup has never been simpler. Pile in the ingredients and let the machine do it all, while you're out at work or play. Soups are economic, satisfying, nourishing and delicious - and quick to prepare for a slow cooker. In this book you will find simple soups, hearty soups, summer soups and winter soups, traditional soups, and of course soups that you can serve as impressive starters. There are also some easy ideas for accompaniments to your soup, from making your own wholemeal and soda bread, to quick cheese and herb croutons. You will find over 100 recipes to suit any occasion. There is also a chapter of hints and tips on using your slow cooker.