Ten tips for using a slow cooker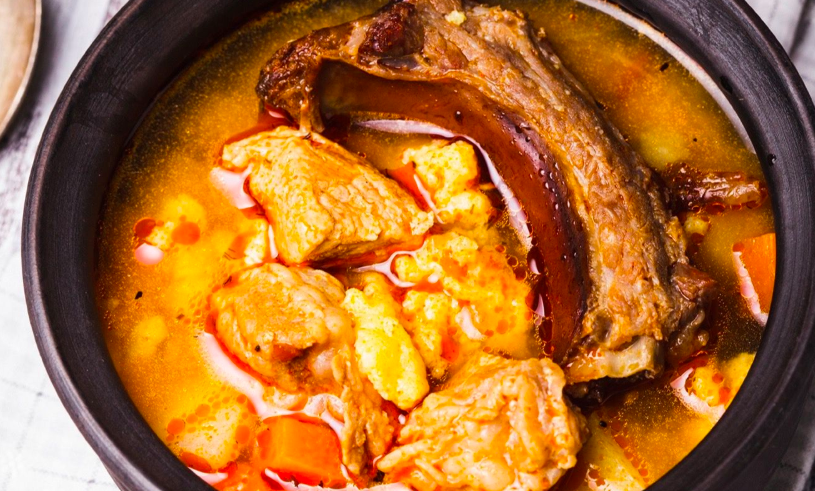 1) Perfect for busy bees
After a long day at work followed by an evening spent whizzing around after the children; it's not surprising slaving over a hot stove is the last thing on your mind. With less time and energy to prepare meals, the slow cooker is the perfect source of providing great food, with very little effort. It's very hands-off cooking, in so far as you can just leave it to do its own thing.
2) Ideal if you can't cook 
Many recipes designed for slow cookers, especially soups and stews, require very little preparation. You really can just throw all your ingredients in, without worrying if your carrots are going to boil over!
3) Helpful if you're trying to save 
Slow cookers are not only great for cooking cheaper cuts like chicken thighs, lamb and pork shoulder with tender and succulent results (because of the slow moist process), but will also help you save money on your energy bill. Despite using a slow cooker for longer, the energy consumption is far less than when using a conventional oven, meaning you're saving the pennies off your next bill. Quids in!
4) Fantastic when trying to lose weight 
Oil needn't be added to a slow cooker, as there is lots of moisture doing all the work. Cutting down on the fat content means less calories, plus home-cooked foods have reduced levels of salt compared to fast food and ready meals.  You can also add fresh, healthy ingredients like vegetables to make your meals even better still.
5) Considerate around your needs 
There are a number of recipes that fit into your lifestyle, so you needn't have to rush back from that after-work drink.
– All-dayers: Yes, there really are recipes you can start in the morning and they'll be fine to cook for a good 8-10 hours.
– The afternoon slot: Recipes which take 3-4 hours can be started in the afternoon, and left so the meals are ready for the early evening – ideal for families.
 – Chop and chuck in: The ultimate convenience when you've got just five minutes to prep everything!
6) Fantastic for veggies
Vegetables are great cooked in the slow cooker, plus combining pulses and beans is easy. Not only that, but if you have a vegetarian in the family, rather than cook them a plain, boring meal, use the slow cooker to whizz up a Chickpea and Butternut Squash Curry or Sweet Potato and Spinach Curry.  Yum!
7) Suitable for non-shoppers
If you've been too busy to pop to the shops, never fear! You can still whip up a tasty meal in a slow cooker with lots of things from the back of your cupboard, freezer or vegetable rack. The recipes really do exist!
8) Great if you're distracted easily 
You don't need to keep checking the contents of the slow cooker. Every time you lift the lid, some of the heat will escape, meaning you will have to increase the cooking time. Slow cookers like to be left in peace to do their own thing, so take five, read a book, watch TV, or ring a friend. The world is your oyster….well, until your dinner's done!
9) Surprisingly show-off If you're having a dinner party, why not show off your culinary skills (don't forget you don't need to be whizz in the kitchen) and offer up a dessert like chocolate croissant pudding, poached pears or even a banoffee pie, all made from your slow cooker! Not only will your friends be impressed, they'll be asking for seconds!
10) Pleasing for the adventurous 
The slow cooker is not just for dinner. Use it to create a stock or broth, soup or fondue. Remember how versatile the slow cooker can be and you'll get lots of use out of it and many tasty treats!
For hundreds of delicious slow cooker recipes, read The Slow Cooker Cookbook: Time-saving and Delicious Recipes for Busy Family Cooks (£12.99, Spring Hill) by Audrey Deane
This book contains over 80 delicious recipes developed specifically with your needs in mind to enable you to use your slow cooker to its maximum potential. So if you've got a 4 hour slot between picking up the kids, driving off to clubs and being back for tea-time, then 'The Afternoon Slot' recipes are for you. Have you only got 10 minutes in the morning before you head off to work to prepare something? Turn to the 'Chop & Chuck in' chapter to find a recipe that will fit the bill. Do you often need a quick meal solution but you haven't been out shopping? - 'The Store Cupboard' recipes are perfect for you.