The 'Triple Win' for Female Entrepreneurs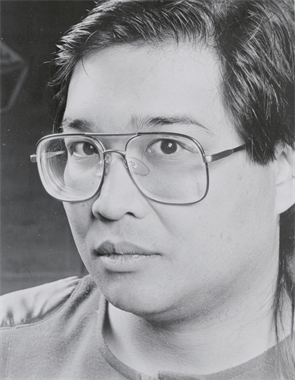 Julia Pimsleur is the author of Million Dollar Women: The Essential Guide to Taking Your Business Further, Faster and the CEO and Founder of Little Pim, the leading children's language-learning company that has won 25 awards and whose products sell internationally in 19 countries. She is passionate about helping more women build multimillion-dollar businesses.
Women entrepreneurs today have an unprecedented shot at the good life, but many female business owners still think small, and their companies are only just getting by or worse, running out of cash. When women are inspired and empowered to take their businesses beyond the kitchen table-level, it creates many benefits, but most importantly, it rewards them with a 'triple win': Money, Meaning and Mobility.
Win #1: Money
Men traditionally gauge success by the number of zeros at the end of their annual revenue or what they sold their company for. For women, too, money has a liberating effect as it allows them to make decisions about where they live, where their kids go to school, and whom they marry (or whether they make a home on their own). Some women say they don't want to 'go big' because it will come with too many responsibilities outside the home, like overseeing a staff and managing outside investors. At first, it may seem overwhelming. But 'Million Dollar Women' know that running a high-earning company means having a senior-level team who handle most of the day-to-day operations and who help you successfully implement your vision. This gives you more time to work on the parts of the business you love and, ultimately, more freedom in every respect.
Win #2: Meaning
Women entrepreneurs also want to do work that has Meaning and that lets them provide solutions to problems they have grappled with in their own lives. They want the work that absorbs so much of their time and energy to count for something beyond just a paycheque, especially when it takes them away from their children and family. They want to run a business that puts their talents to the best and highest use.
Win #3: Mobility
Last but not least – and sometimes it comes first in our priorities – is Mobility. Female entrepreneurs may be willing to work twenty-three of twenty-four hours each day, but they want to choose which twenty-three and from where! This flexibility is what gives them the freedom to stay at home with a sick child, to travel, to see their kids' school plays, to work remotely or to serve on nonprofit boards. As a CEO, Julia cherishes having the freedom to work how, when and where she wants.
If you are a female entrepreneur, you can join the ranks of the Million Dollar Women, model this Triple Win and create a new definition of success. You can show your children that it's possible to work hard at something you love, to excel at it and to still be a mum, friend, spouse or auntie. You can run your board meetings, fly to China to visit your manufacturers, sell your products on TV, train for a marathon, get to curriculum night at school and create an office culture that doesn't penalise women for taking maternity leave. Remember – fortune favours the brave.
Adapted from Million Dollar Women by Julia Pimsleur.