How trauma and tragedy can motivate us to do extraordinary things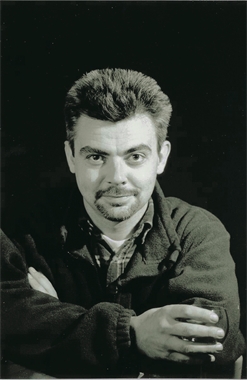 When Juliana Buhring's partner was killed by a crocodile, she decided to exorcise the pain by attempting to become the first women to circumnavigate the globe by bicycle. With little experience of cycling and without a support crew or official sponsor, she rode over 18,000 miles in 152 days, crossing four continents and 19 countries. She suffered innumerable mechanical breakdowns, severe food poisoning and hostile pursuers, but she made it home to earn a Guinness World Record. In this diary entry from her empowering and inspiring book, This Road I Ride, Juliana shares her thoughts as she approaches the end of her remarkable ride.
Photography © Juliana Buhring
20 December 2012
I am just under four hundred kilometres from the finish line, but it feels like ten thousand. Every day it's a struggle just to keep pedalling. The moment I stop, all I can think of is collapsing somewhere and sleeping. It is hard to believe that the journey is almost at an end. Some days it feels like it will never end. Even my dreams are full of planning routes and pedalling … endlessly. Pegasus, is tired, too. He has endured twenty-nine punctures, 8 broken spoke nipples, two broken derailleurs and four tyre changes. I have pedalled over six big mountains, across one desert and through a cyclone. I have cycled with diarrhoea, high fevers and a chest infection. I've been attacked by countless dogs, magpies and horse flies. I – and Pegasus – have conquered every challenge, achieved things I never would have thought possible a year ago. I should feel invincible. But I just feel old.
Often I have wondered whether I have what it takes to see this endeavour through to the end. Today, I guess I have my answer, and I have proved my point. We can do things that are greater than ourselves. If you believe nothing exists beyond a certain boundary, then you will never test the veracity of that belief and you will never discover new possibilities. If I had waited to achieve a higher level of fitness, to hone my cycling technique and mechanical know-how, to ensure the best weather conditions, to assemble a full support team, to secure more funding, I never would have left. Many people postpone making their dreams a reality to wait for the perfect time. There is no such thing. The perfect time is right now.
The word 'extraordinary' keeps popping up on Facebook as people share posts about my journey. Funny … it was 'crazy' when I set out. Maybe there are truly extraordinary people out there, but I am not one of them. The most extraordinary acts are accomplished by ordinary people doing something a little extra and stepping outside their personal comfort zone. And that little extra will be different for each individual.
Who am I? Nobody important, nobody special, nobody especially talented or athletic. I would never have known that I could cycle at all, much less cycle around the world, had I not got on a bike and tried. I often wonder just how much human potential lies unrealised and untapped. How much we are limited by our own fears as well as by social, cultural, religious and self-imposed limitations. If we can break through those, how far might we go as individuals, as a species?