How to Choose a Contractor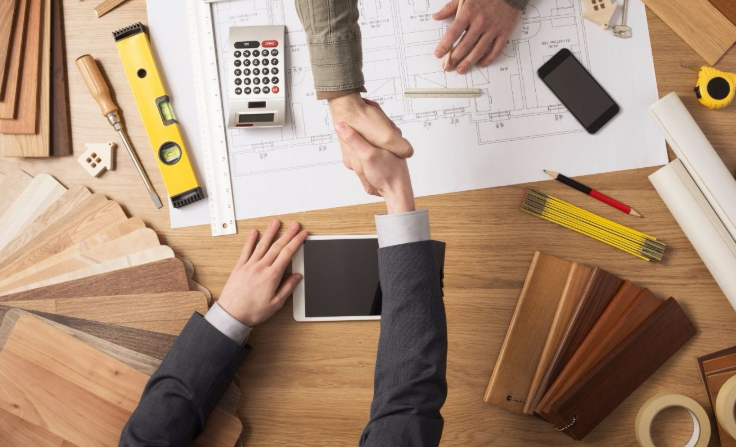 Is your house falling down and needs repairing? Perhaps you fancy converting your loft, or your bathroom needs a bit of TLC, but you don't know how to do it – then it's time to get the builders in! But with all the horror stories and TV shows out there about shoddy work, it's a daunting to know how to choose a builder or how to choose a contractor that will deliver good, honest work. Getting The Builders In is the book every household should have. It's a clear, comprehensive guide explaining all sorts of things you need to know, including what checks you should do before you pick a contractor, and how to go about picking a builder. With expert advice on extensions, double glazing, fitted kitchens and other household projects, it'll leave you feeling confident not only about your building work, but the money you're spending too. No rip-offs here! If you've looked in the classified ad section, asked everyone for local recommendations or even driven round your area looking at houses where work is being carried out, make sure you're looking for the logos below when you find a contractor….
1) The Federation of Master Builders (FMB):
A trade association. The member contractors must have been in business for at least a year. They are required to provide 6 references from satisfied customers, which are vetted by local branch members.
2) National Register of Warranted Builders:
Registered warranted builder members have to have been in business for at least three years and satisfy financial and public record checks as well as the FMB's entry requirements.
3) Guild of Master Craftsman: 
A trade association where members are expected to provide references from their previous customers.
4) League of Professional Craftsmen: 
A trade association dedicated to promoting businesses where a high degree of skill or expertise is required.
5) Council for Registered Gas Installers (CORGI): 
This is not a trade association, but is a body approved by the Health & Safety Executive. By law, registered installers must be qualified (by examination) in both knowledge and technical skill in relation to gas work. Any contractor you use for work on gas pipes or gas appliances must be CORGI registered and carry a credit card style ID card.
6) Electrical Contractors' Association (ECA): 
A trade association where the members have been assessed to ensure they are technically competent and that their work complies with wiring regulations and relevant standards and codes of practice.
7) National Inspection Council for Electrical Installation Contracting (NICEIC): 
Approved contractors need to have been trading for at least a year and agree to abide by organization standards.
8) Institute of Plumbing and Heating Engineering: 
A professional body registered as an educational charity. Members of the institute must be qualified (NVQ level 2 or equivalent) with at least 18 months practical experience. All members must abide by a five-part Code of Professional Standards.
9) Association of Plumbing and Heating Contractors: 
A trade association where members are expected to comply with a code of practice and are vetted by the association's field officers for qualifications and financial probity.
10) Heating and Ventilating Contractors' Association (HVCA): 
A trade organisation, which assists contractors with legal and trade matters.
11) Glass and Glazing Federation: 
Members are visited at their premises and financial records are checked. They are expected to adhere to a Code of Ethical Practice.
12) Fair Trades: 
Members must have been in business for two years, have a clean legal history and a good financial rating. The previous customer for each member is contacted for a reference, which is maintained throughout the membership.
13) HomePro: 
All contractors listed have to have been trading for at least one year, and need to have had 10 previous customers selected at random for references.
14) Construction Industry Training Board (CITB): 
The logo means that the company has a programme for training young operatives but it is not an indication of competence.
15) TrustMark: 
A government-backed initiative, supported by the building industry and consumer protection organisations. It helps consumers find reliable and trustworthy tradespeople from builders to plumbers, roofing specialists to landscape gardeners.
For more useful information read: Getting the Builders In…and Staying in Control (£9.99, Right WY) By Paul J Grimaldi.