Embracing the importance of man's best friend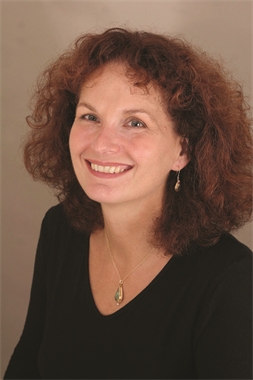 Tom Ryan touched the hearts of thousands when he wrote about his intrepid little dog Atticus and their quest to climb 48 mountains to raise money in memory of a friend who had died of cancer. But nothing touched his fans more than the story of Will, the old, gruff dog whom Tom and Atticus brought into their home, believing that they were simply doing a good deed by helping nurse an old dog through his final days. But after two and a half years, Will transformed into a happy, gamboling companion with a puppy-like zest for discovery. In Will's Red Coat, Tom Ryan shares the powerful true story of perseverance and the possibility of love and redemption.
I woke up early this morning. It was the rain. The way it was lashing at the window beside our bed and thundering down on the metal roof. A few degrees colder and all of this would be snow, and we'd be digging out all over again. As it is, the snow has finally melted from our yard, but plenty remains in the shady nooks of the forests and on the hillsides and summits. It is late April in the mountains of New Hampshire, where winter lingers and rivers run high, and the trout lilies and trillium have yet to appear. Waiting for spring here in the Mount Washington Valley can often feel like an act of faith.
It is still dark outside as I sit at my old scraped and scarred desk, a comfortable hand-me-down from a friend with an old Mississippi accent. A candle flickers, shadows sway, and the scent of cinnamon fills the room. A mug of tea sits next to the candle and a ribbon of steam rises before fading into the darkness. Atticus followed me out of bed earlier, but now he's sleeping again, this time on the bedding behind me on the floor. His snores speak of contentment, of the early hour, and of his age. Hanging on the wall above the desk is a map of the White Mountains. The two of us know nearly all of these peaks well and in every season. They are as familiar as old friends who wait for us just outside our back door and are as much our home as this cozy house is.
To the right, a tiny red coat with a thick white collar dangles from a hook. It looks a lot like Christmas and is just about the right size for an elf. There is a bit of magic in it. Of this I have no doubt. For that little coat gets me to stop many times each day to consider what matters in life, and what it means to be human. That's why I didn't box it up and hide it away in the back of some closet. It is meant to be seen, because I don't ever want life to get so busy and complicated that I forget. No, forgetting wouldn't do. Not that I ever could. A favorite C. S. Lewis quote reminds us, "One day you will be old enough to read fairy tales again." Because of all I've seen and felt through the years, I've come to believe that if we are fortunate, we realize that we can also live them. The mystery of new stories awaits each of us, something that heartens me at the most difficult moments of my life. You could say that this is what I base my faith on. It is the belief that life goes on, no matter what. And no matter how long winter lingers, spring will always follow.
The memories clinging to that red jacket are not unlike the fairy tales my mother shared with me when I was very young and sitting on her lap, or the stories my father read to me after my mother died, as I lay in bed, too old for fairy tales. Stories of great adventures undertaken by improbable heroes. Those same whispers of possibilities reach out to remind me that many an incredible voyage began without warning. A wrong turn, an unlikely choice, a knock on the door, and the next thing you know, life is never the same. Sometimes even the grandest of stories are launched as regrets. They turn into an unforeseen voyage taking us from where we are, to where we are supposed to be, and from who we are, to who we are meant to be.
That coat hanging innocently from the hook is a reminder of the importance of letting go and leaping forward, of the depth of despair, the height of love, and the bonds of friendship. My goodness, that certainly is a heck of a lot for one tiny coat to carry. Is it any wonder it is a talisman for me? Sure, I have my memories and all those photographs, but this was his. And this is his story. Well . . . actually, it is our story. And maybe it wasn't the rain that woke me up, after all. Maybe it was simply time to tell it . . . to tell our fairy tale.
Whenever I get lost along the way from now on, I'll consider where I've come from, hold the forest and my memories close, and use a map left for me by an old friend. You see, I once knew a little white dog who taught me that old age is not a disease.